Ready to jump start your Kids Yoga business?


KAY's Licensee program provides everything you need to build a thriving, successful Kids Yoga business immediately. It's like having a business-in-a-box!

If you're looking to boost your business confidence, and your income, the KAY Licensee program for YOU!

We provide a 

professional

 customized Kidding Around Yoga website that you can easily edit and update at any time. You have access to our library of professionally designed marketing materials and the ability to use our internationally recognized logo. You will be listed in our KAY Teacher Directory for all your customers to find you. You will also receive lots of advice and support from our friendly KAY staff and from the Facebook Licensee forum.


"After becoming a certified KAY teacher, choosing to become a licensee was the smartest decision I could have made to promote and grow my new business. The marketing materials and KAY logo gave me an instant look of professionalism. It's nice to not only have a "brand" behind me but also a family of other licensees to provide guidance and direction."

- Megan Cooper Vitale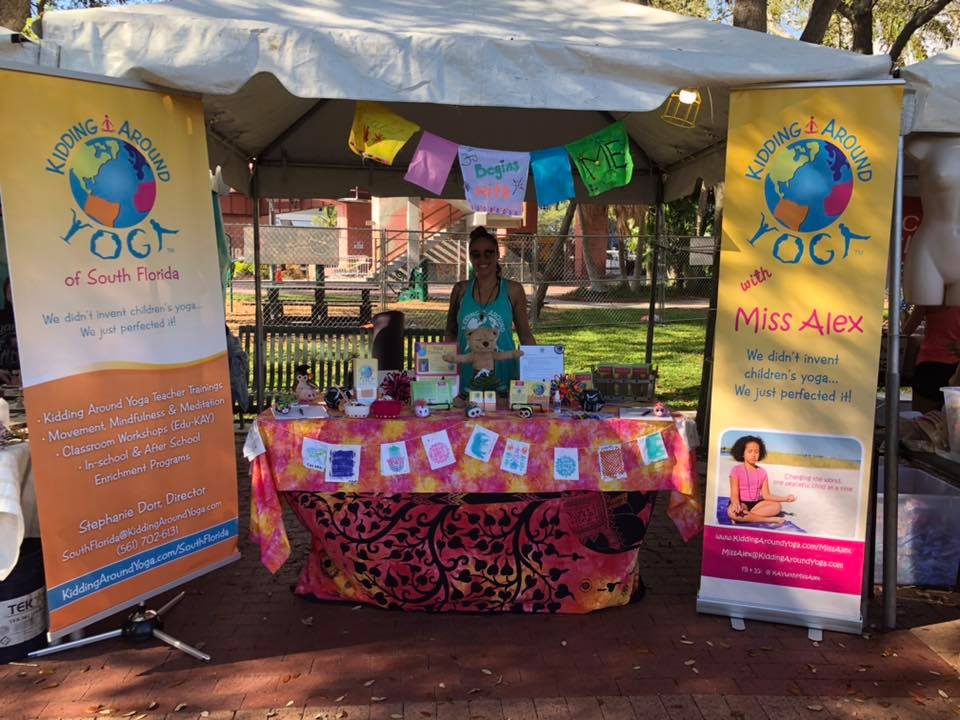 Licensee Benefits

Unlimited use of the internationally recognized KAY logo.
❥ Make your own T-shirts, jazz up your printed material, use it on social media, plaster it on advertising banners, and anywhere else you can think of to put it!
Special designation in our DIRECTORY as a KAY Licensee with the option to add photos and a short bio. *Priced at $4.95 annually for all other KAY grads.

Professionally designed, customizable website.
❥ Include your teacher bio, photos, class schedule, a birthday party page, your contact information, and a link to the KAY Global site. 
 ❥ NEW The ability to post events and take payments through PayPal for your classes! 


A 15% discount in the KAY SHOP to purchase props and more to use or re-sell for a profit.


Use of MailChimp to send out newsletters and correspondence to your audience using an easy-to-use KAY template.


Access to the KAY Marketing Bundle.
 ❥ Includes digital templates for party invitations, flyers, business cards, gift certificates, posters, banners, and yard signs. 
 ❥Licensees may also hire a KAY graphic designer to create customized products.


OKAY PLUS subscription with monthly lesson plans, activities and crafts, and healthy recipes for cooking with children. *OKAY Plus is $8.95/month if subscribed to separately.


Access to your OKAY course modules for as long as you are a Licensee.


Purchase any of our online KAY-tinuing Education courses at a special discount of up to 38% off!


Access to free webinars about technology and marketing. 


Build a business by hiring fellow KAY teachers to teach classes in your community.


Retake a live training for just $100 USD!


Greater access to the KAY office staff for guidance via email/phone.


Membership in the KAY Licensee Facebook forum
 ❥ Connect with other like-minded KAY teachers that are also running their own businesses.
➡ Add on a KAY email address for and extra $7 a month



Ready to build your business and make a difference?