Become an OKAY Plus member and get:

📆 A SOCIAL MEDIA CONTENT CALENDAR

Mindfully curated social media content to help you level up your social media presence. 
👉 BUSINESS TOOLS
👉 10% DISCOUNT IN THE KAY SHOP
👉 VIDEOS TO PROMOTE YOUR BUSINESS
👉 ACCESS TO YOUR OKAY COURSE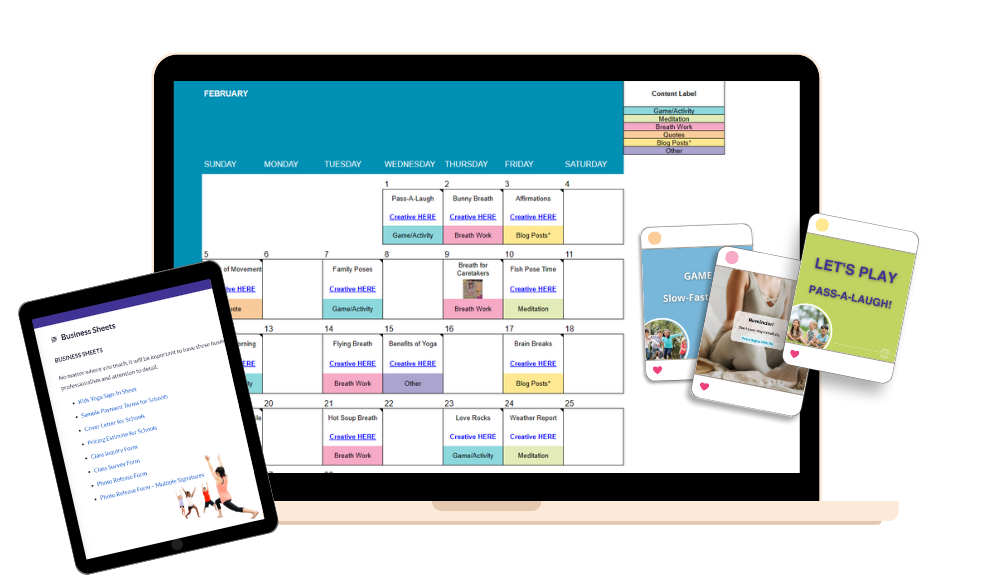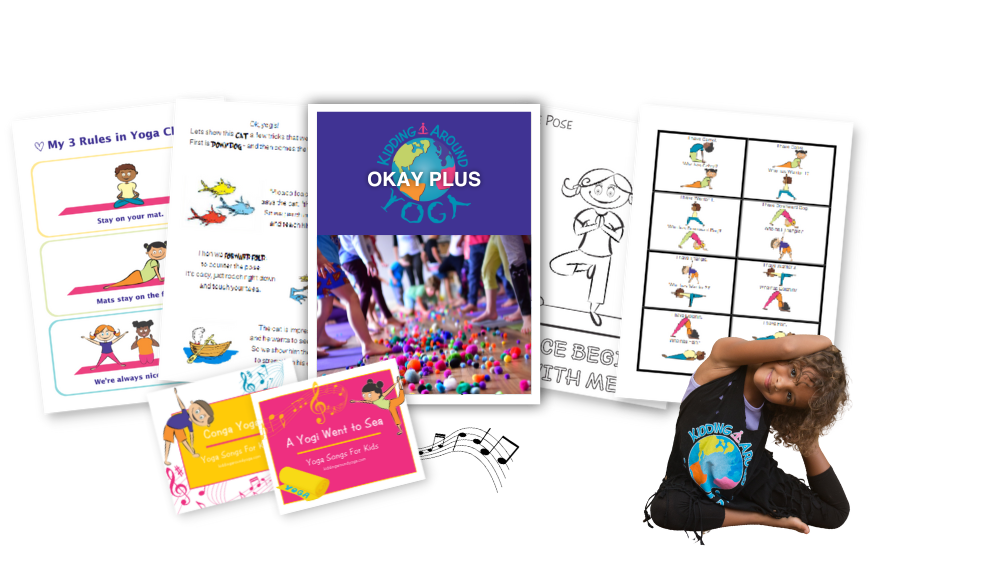 👉 72 NEW LESSON PLANS PER YEAR (6 each month)

👉 PRESCHOOL, ELEMENTARY, TEEN AND TEAM GAMES
👉 MINDFULNESS BASED ACTIVITIES
👉 ARTS & CRAFTS ACTIVITIES AND IDEAS
👉 BRAIN BREAKS FOR CLASSROOM YOGA
👉 FRESH YOGA IDEAS FOR YOUR CLASS

With over 10,000 teachers all over the world, we've compiled the best resources and information and organized it in a way that's easy to find and use for any of your classes.
When you join OKAY Plus, you can spend less time planning since you will have access to new lesson plans every month, tons of games, arts & crafts, and activities to use with your little yogis! 
With the business tools included, you'll stand out with knowledge, ideas, and inspiration to get more engaged eyes on your Kids Yoga business.
OKAY Plus is perfect for parents, teachers, studio owners and anyone who may already have their yoga business set up already, and don't necessarily need all the business start up material available in our Licensee Program.
Enroll today and make it even easier to TYTO!


Please Note: OKAY Plus is ONLY available in ENGLISH, at this time.


❔ Frequently Asked Questions

How do I cancel my OKAY Plus subscription?
You can cancel your subscription at any time through your Teachable account by going to the "manage subscriptions" section of your account and clicking, "cancel" on the OKAY Plus subscription. Please note that if you have exceeded your 5 month course access for OKAY or OKAY (Live) the cancellation of your subscription will also remove this course content from your account.

If you have any questions please email [email protected]
How long do I have access to the course?
After enrolling, you have unlimited access to this course for as long as you keep your subscription active.