KAY4ALL
Understand diversity and inclusivity to make your space a safe place for ALL
All proceeds from this course are given to our Justice Task Force Scholarship Fund


6 non-contact CEU hours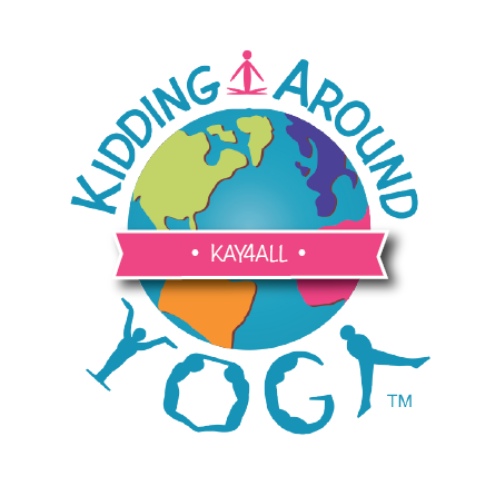 What is KAY4ALL?
Kidding Around Yoga For All. At KAY we are committed to sharing the ancient yoga teachings with all children. With thousands of teachers worldwide and years of teaching in a variety of settings KAY offers you ideas, tips and tricks for sharing our already amazing and highly creative program with children from all nations, races, languages, religions, spiritual traditions, economic backgrounds, political views, ages, genders, sexual orientations, sexual preferences, mental, physical, and conceptual abilities, body sizes, and more!
This 4-6 hour online training will not CERTIFY you to become a kids Yoga instructor, but will give you a strong foundation in understanding diversity and inclusivity which will help you make your teaching space a safe and welcome place for ALL.
This course will remain in your Teachable account indefinitely.
What will I learn?
What is diversity?
What are microaggressions and how do they affect ourselves and our students?
How do we work with bias?
The connection between diversity, inclusivity, and the Yoga Sutras.
More information about teaching to all races, nationalities, genders, sexual orientations, sexual preferences, economic backgrounds, political views, religious and spiritual traditions, body sizes, mental, physical, and perceptual abilities.
How to continue your exploration of your own relationship to bias and diversity.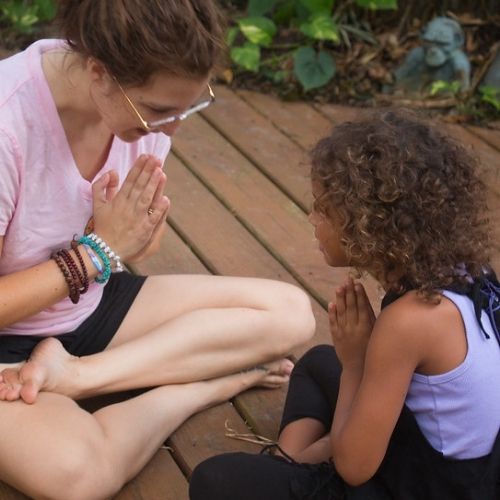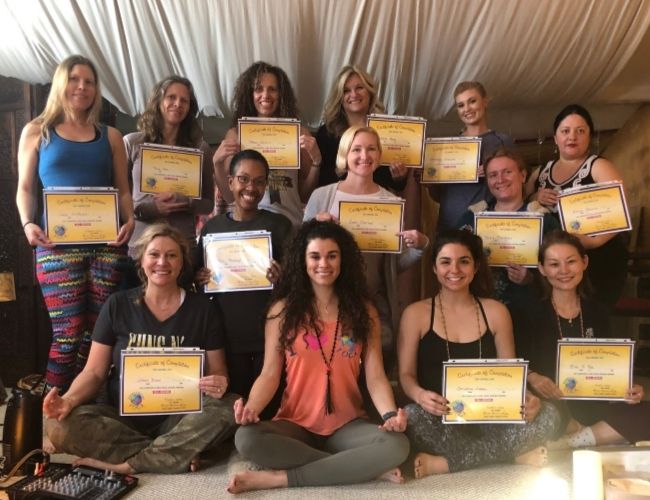 We feel that Kids Yoga teachers (and all humans) should always be educated about issues of diversity and prepared to create safe and welcome spaces for every single person, regardless of who they are or how they appear. We encourage all of our teachers to spend some time in self-reflection to work with the injustices inherent in our societal framework. Parents who feel welcome and met, and see that their children are included and welcomed will know that their child's teacher is inclusive and are more likely to send their child to class. We encourage everyone, whether through this training or any other method, to help make yoga accessible to ALL children.
How does KAY4ALL work?
You will move through the lectures covering all of our topics from reflection to self-assessment to explanations of terms. You will complete a lecture in order to unlock the following lectures. You can return to any completed lecture at any time and you will not lose your place. If you happen to leave the program during your training, fear not. KAY4ALL will always know exactly where you left off. And all links in the training will open up a new tab or window, so don't be afraid to click. There will be a lot of videos and articles to reference and enrich your knowledge. At the end you will be given your certificate to download, and you will be prepared to incorporate KAY4ALL into your classes and communities.
KAY4ALL DOES NOT MAKE YOU A CERTIFIED YOGA TEACHER. If you would like to become a certified Kids Yoga instructor we offer two great options: