Shape Breathing Bundle
Kid Friendly Visuals for Deep Breathing

We believe breath is your most portable form of stress management.


Download these 5 simple, effective breathing practices and start breathing with your child using colorful and engaging graphics.


Perfect for easy self-led practice for kids (and adults) in classrooms, studios, kitchens, car windows, and beyond.


The content is accessible to children of all ages and encourages independent breath practice!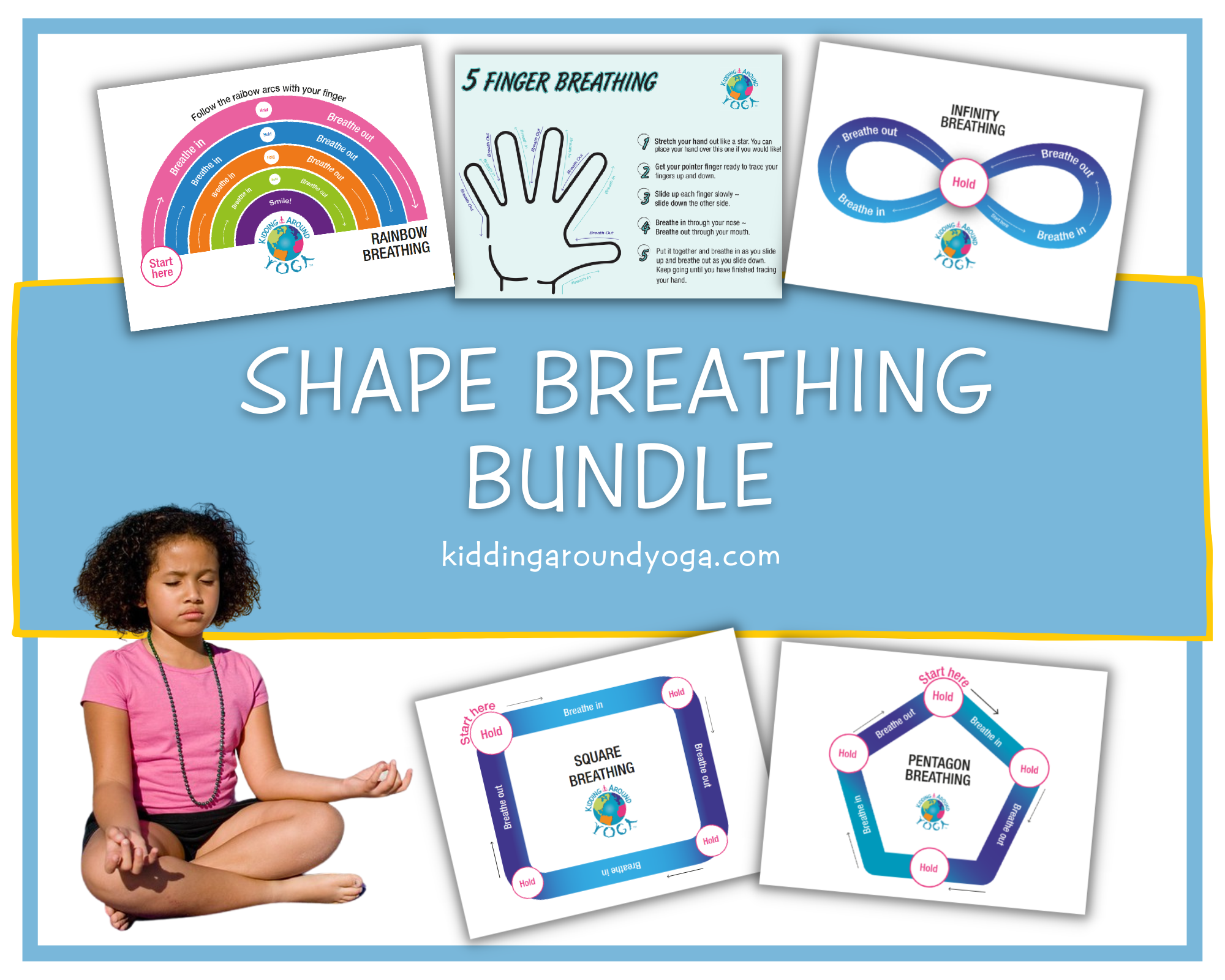 Breathwork practice includes:

➡

5 Finger Breathing

➡

Rainbow Breathing

➡

Infinity Breathing

➡

Square Breathing

➡

Pentagon Breathing

Size Information: these breathing exercise posters are 8.5 x 11 inches
The purchase of this product (free or paid) entitles the purchaser the right to reproduce the pages in limited quantities for classroom, studio, or home use only. Duplication for an entire school, an entire school system or commercial purposes is strictly forbidden without written permission from the publisher:
Kidding Around Yoga
www.kiddingaroundyoga.com