How do children work? What do their bodies need? What is flexibility and how much is too much? If you are ready to take your children's yoga classes to the next level, then you might be ready for KAY-natomy. This online training will introduce you to the ins and outs of your young yogis' bodies. Not only will you learn what makes them tick, you will gain insight on how to teach your students to respect and care for their own bodies. This program is for anyone who wants to learn more about the science behind how yoga works inside the bodies of your young students. While designed for children's yoga teachers, this online training is for parents, gym teachers and anyone who wants to learn more about the anatomy of a child's body in a Yogic way. You do not need to be a certified KAY instructor to benefit from this!
All ages are covered in this training. No two people are alike at the same age. So this training covers anatomy from birth through adulthood with a focus on the changes that happen throughout. Heck, your bones aren't finished ossifying til you're 25-30 years old!
KAY-natomy is an 8 hour online training that you can do in the comfort of your home. AND you get to keep this course indefinitely!
This training is an overview of some of the knowledge that you, as a children's yoga teacher, can benefit from obtaining. We will cover the following and more:
Anatomical Development
Muscular/Skeletal Growth
Parts of the body
Systems of the body
Essential Alignments
Contraindications
How to teach anatomy to children
HOW DOES KAY-natomy WORK?
There are 8 modules containing 30+ units covering all of our topics from anatomical development to the body's systems to what part of the body is used in each pose. You will have access to the entire training and can complete it in any order you wish. Your progress and grade is tracked as you move through the training. You can return to any completed lesson at any time. The program will not lose your place. If you happen to leave the program during your training, fear not. KAY-natomy will always know exactly where you left off. And all links in the training will open up a new tab or window, so don't be afraid to click. There will be a lot of photos and short videos teaching different components with children and lectures. At the end you will be given your certificate to download, and you will be prepared with the knowledge to take your children's yoga classes to a whole new level.
KAY-natomy Curriculum
KAY-natomy DOES NOT MAKE YOU A CERTIFIED YOGA TEACHER. If you would like to become a certified kids yoga instructor we offer two great options:
Take a Kidding Around Yoga (KAY) 2 day LIVE training.
Or take our ONLINE Training. (OKAY) Either of those trainings WITH the addition of KAY-natomy will give you the tools to teach an advanced children's yoga class.
CANCELLATION POLICY:
Please note, we are unable to process refunds for this online course once your transaction has been completed. You may take the online training at your convenience from your own home, and your registration will not expire.

*** At checkout, please provide an email address that you check regularly, as this is the email address we will use for all communication regarding this course ***

---
Testimonials
"The course is easy to follow, I found it exhaustive and helpful. I really liked the suggestions given to use with children to teach them the different parts of the body and the hints to teach each pose related to the body and the correct use of it. Thank you for all the effort you put in it." - Margherita
"The course is a big resource. I really love the 'for the kids' sessions, because I think it's great let the children know how their bodies work. The simple explanations let kids be more conscious of what happens in the body. And if they know their body they can take care of them." - Valeria
"This was an Amazing course. The way you tied the anatomy structures to yoga poses was a great way to reinforce the concept. This was a refresher in basic anatomy, so it's a new perspective." - Kim, FL
"This is a terrific course and thank you for compiling it together! Although I completed anatomy in my Science degree I have mostly forgotten most aspects. Learning anatomy is ongoing and when applied in a practical way in a class, it does sink in." - Louise
"I was really feeling like I need to up my anatomy knowledge. Although there was lots of anatomy and physiology on my adult teacher training course my constant awareness that kids are not just small adults but their bodies are different and most importantly developing and changing during the age range we are teaching them made me concerned that I need to know more. I have found this course really useful, especially the videos and ideas of how to communicate the learning to children. Already I'm not only using it to help me teach but including a short 'science' section at the beginning of some classes to help the children understand a bit about their bodies. The essential alignments, hypermobility and contra-indications sections are particularly good!" - Samantha
"This was a great kids' anatomy class. I especially learned about the hyperflexibility and what to watch for with yoga moves to help adjust this. I was also given new knowledge about the growth of children noticing the "soft spots" from infancy and how they grow. The photo depicting the skeletal bones of an infant was extremely interesting as I had not known how many of the bones are still cartilage after a baby is born." - Linda
Your Instructor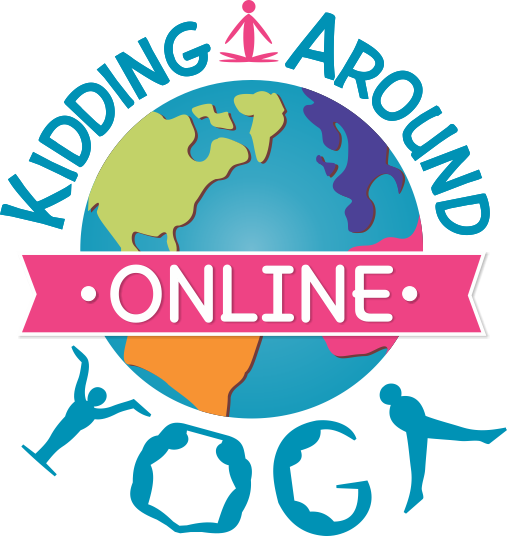 Course Curriculum
Introduction
Available in days
days after you enroll
Development
Available in days
days after you enroll
Bodily Systems
Available in days
days after you enroll
Frequently Asked Questions
When does the course start and finish?
The course starts now and never ends! It is a completely self-paced online course - you decide when you start and when you finish.
How long do I have access to the course?
How does lifetime access sound? After enrolling, you have unlimited access to this course for as long as you like - across any and all devices you own.
Where does my $5 donation go?
Your $5 donation goes into a scholarship fund established to eliminate the financial barriers that individuals face in their journey to becoming certified to share the ancient practice of yoga with children, as well as to reach children in the world that otherwise wouldn't get the opportunity to practice yoga. Thank you for supporting KAY's efforts to share yoga with ALL children!